Victorian Era Enthusiasts and Positioning Your Business
When I stepped into the bookstore, I had zero intention of buying anything. 
After all, this was pre-Covid, and I was just killing time. 
But as soon as I walked in, I knew I was in trouble. 
The bookstore had an entire table filled with books about the Victorian era. 
I'm a sucker for Victorian history. I've been watching the PBS series Victoria. I love the movie Young Victoria starring Emily Blunt. I've read multiple biographies of Victoria. And, of course, I've read all of Jane Austen's novels.  
And so when I saw this book on the Victorian era, I knew I had to have it. 
When I brought the book to the till to pay, the clerk grabbed and waved it at her colleague. 
Turns out, she'd put together the Victorian themed table as a way to market these books.
They were skeptical of her method, but she had proved them wrong (thanks, in part, to me!).
And this got me thinking about target markets.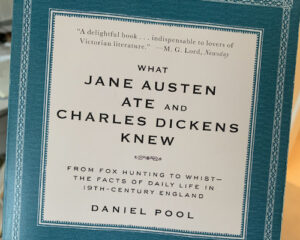 Whom Should You Target?
When you first market your business, it's tempting to go broad in your positioning. 
After all, you don't want to forgo any leads. 
This can be a good strategy, initially. 
But once you get more established, you'd do well to narrow your focus.
And part of narrowing your focus is putting out content that speaks to that narrow(er) segment of the market. 
After all, one of the advantages of the information age is that it's easier for people to find you IF you clearly communicate whom you best serve. 
And so, when your prospective clients are looking for a solution to a specific problem, they will find you and be grateful for it. 
Just like that bookseller targeted me — and I was grateful to her.