One Way to Get Great Client Testimonials
Client testimonials are an important part of building trust and demonstrating expertise to existing and future customers.
But how do you get them? Especially when all your clients are super busy?
One of my clients recently faced this challenge. He's a consultant in the enterprise software space, with an emphasis on financials and accounting.
He's recently narrowed his market to focus to nonprofits and social service agencies.
Rather than ask these customers to write something up for him, we decided to use a different process.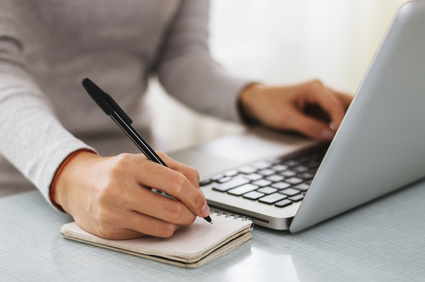 A New Process for Getting Quotes
My client asked these customers if I could contact them and if they'd be willing to participate in the process.
I then reached to them directly and arranged for a short interview.
The interviews lasted about 10-20 minutes. I asked questions similar to what you would use for a case study.
Some of those questions were:
What were your reasons for bringing [my client] into your organization?
What challenges were you facing?
Describe the process of working with [my client]. What was it like? Was it what you expected?
What tangible results did you experience after bringing [my client] in?
What would you say to a company that's debating whether or not to bring [my client] in on a project?
In addition to taking notes during our interview, I also recorded the phone call using Recordator (with the customer's permission). This allowed me to easily go back and pull quotes.
Why You Might Use This Approach
This approach is more time consuming than simply asking a customer to write up a testimonial. But it might makes sense if:
You're reluctant to take up any more of their time than absolutely necessary.
You think it will take them a long time to get to your request (or it will require lots of follow up or they might not get to it at all).
You want them to address something specific in the testimonial.
From my perspective, this project was a joy as I got to interview a number of wonderful people who work in social service agencies in New York.
As a writer and marketer, it feels good to know you're working with clients who're doing good things for their customers — and their clients!